River Island's Top 5 Dresses for Spring
NEW | RIVER ISLAND'S TOP 5 DRESSES FOR SPRING!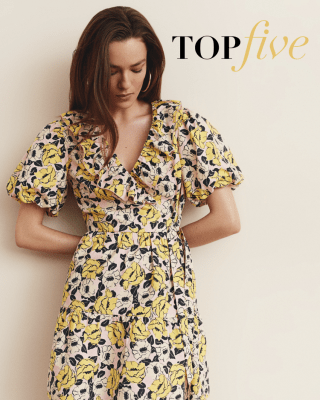 Forget joggers, dresses are back (and better than ever!) After a year hiatus they're ready and raring to go and so are we. Spring isn't going to know what hit it! From cool girl shirt dresses to no brainer smocks, rediscover the joy of getting dressed with our top five.
1. Shirt Dresses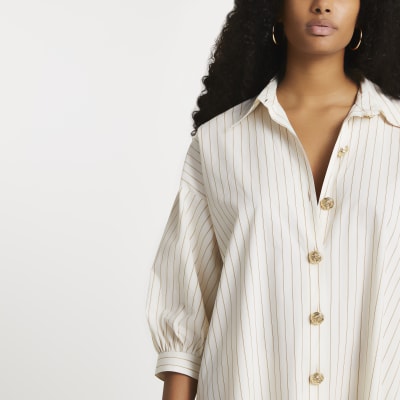 Skip the casual stage and dive straight into a sophisticated chic shirtdress.
A classic for a reason, the shirtdress strikes the perfect balance between polished and couldn't-care-less. It's effortless vibe makes it our number one pick for spring because we want to look as carefree as we feel. We're already moodboarding how to style this oversized white poplin number – we're thinking stacked gold jewellery, knee high utility boots and light wash denim jacket,
2. Print Mini Dresses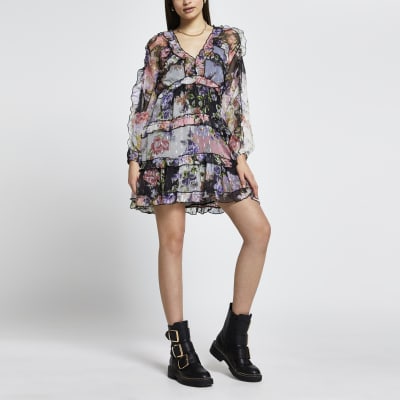 We can't be the only ones who want to feel cute again? After a year of loungewear, we're ready to make an effort and floaty mini dresses in ditsy prints are our springtime staple. They're easy to style, always look good and are the ultimate am to pm piece. *Fingers crossed* dress season isn't interrupted like last year because we've got big plans for our printed minis. For day time fun, style with cute sandals & a denim jacket (picnic basket optional) and for evening pub garden drinks, heeled boots and gloss.
3. Collar Dresses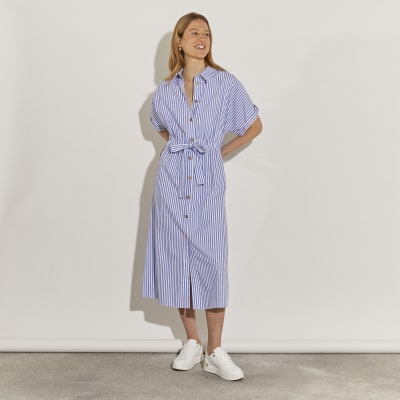 This season, when it comes to collars, think big (literally!) Step into spring with big collar energy and watch the compliments roll in. You've been waiting to make a style statement since last March and this is your time to shine. Luckily for you, our lineup of spring dresses feat. fabulous collars are seriously impressive. If you've got a picnic plan in the diary you can't go wrong with this cute summer day dress – it's the perfect layering piece!
4. Midi Tea Dresses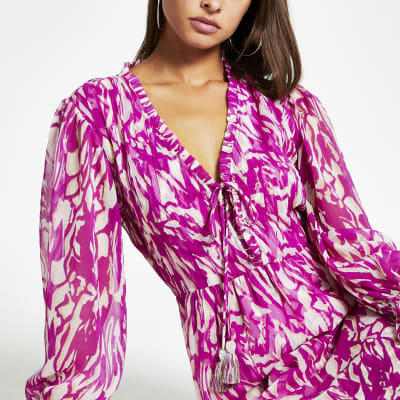 RSVP to this occasion ready style! Restrictions around weddings, big 3-0s and garden parties are slowly easing up and while the situation still isn't ideal at least you looking cute hasn't changed. Choose a midi dress in a spring ready floral complete with all the frills and get ready to celebrate with a glass of fizz in hand. To serve every day style, just layer your tea dress up and wear your favourite trainers.
5. Smock Dresses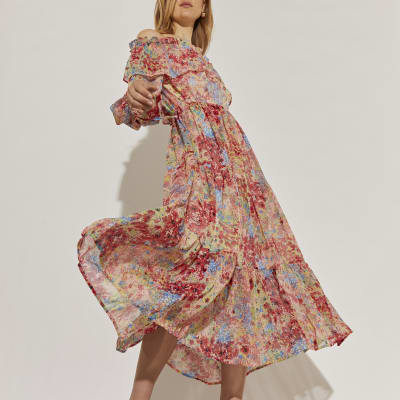 It's the ultimate chuck on and go piece that every spring wardrobe needs. Voluminous and loose, the smock silhouette is perfect for everyday stylish comfort. If, like us, your phone is suddenly blowing up with potential plans and outfit planning is becoming a drag – keep it simple with a smock. Excuse us while we play personal shopper and add this spring ready pink tiered smock dress to your bag!